About us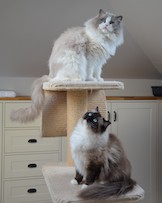 We are a small hobby ragdoll cattery in Slovakia, near to Hungary and Austria.
We breed ragdolls with traditional bloodline in 4 fundation colours like seal, blue chocolate and lilac.
All our cats are tested for HCM, PKD, Fiv, FeLV.
Our cats live with us in our family house without restrictions, but they also havetheir own rooms furnished only for them. They can also go out to the own safe garden.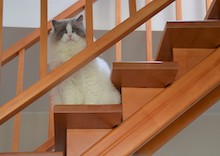 We feed them with dry food of the best quality such as: N&D, Porta21, Nutro, Orijen, Josera, Rozal Canine…… They loves also wet foods like cosma chicken-tuna and also raw chicken breast. As a dietary supplement they receive paste Complivit and to support immunity they get Plerasan syrup.
We are members of Terra felish – FIFE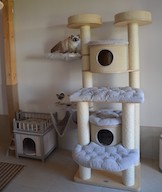 Care and cleanliness are also very important. We often brush their coats in order to have it beautiful and healthy. They don't like having a bath and the sound of the hair dryer very much, but they can cope with it if they must.
If you have any questions, we will be glad to answer them as soon as possible.
We will update our website, whenever something interesting happens to us.
We are glad you have visited our website :)